Back to top
News and Announcements
End of Year Class Trip Information
Information for Grades 3 - 7 End of Year Trips!

Weekly Reminders for 10/21 - 10/25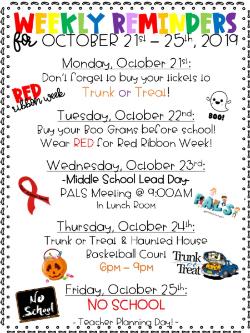 Please see all the exciting things happening this week!

October is here!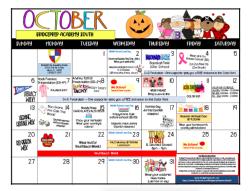 Please find our School Activities & After School October calendar here!

Sports, Clubs and Enrichment Offerings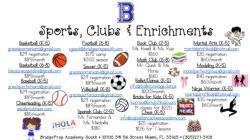 Check our menu of after school sports, clubs and enrichment offerings. For more information, visit the main office or call us at (305)271-3109.
Website: www.bridgeprepsouth.com
Instagram: @bridgeprep_south
Twitter: @BPA_South
#BridgePrepAcademySouth #BridgePrepSports #BridgePrepClubs #BridgePrepEnrichments

September 25th is Dads Take Your Child to School Day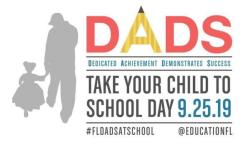 Dads Take Your Child to School Day is observed annually in September in Florida's schools this year it's tomorrow, September 25th. The Dads Take Your Child to School Day initiative serves to highlight and support fatherhood engagement in education by helping schools foster this important connection with fathers and father figures. Research indicates engaging dads, brothers, uncles, father figures, other significant male role models, and male mentors, increases student success in numerous ways.

Weekly Reminders for 9/23/19 - 9/27/19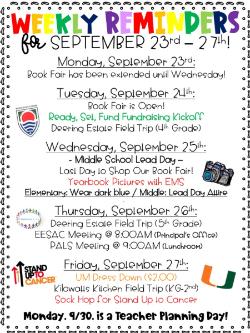 Book Fair Information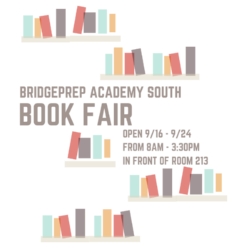 Taking place from 9/16 - 9/25!

Stand Up To Cancer Sock Sale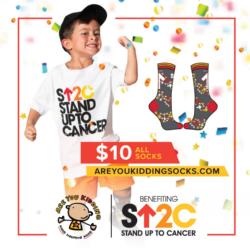 Buy your Stand Up To Cancer socks today to participate in the sock hop on September 27th!
#WeStandUpToCancer #BridgePrepForACause

Hurricane Dorian Relief Drive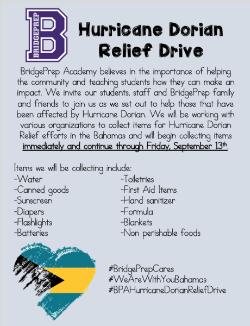 BridgePrep believes in the importance of helping the community and teaching students how they can make an impact. We invite our students, staff and BridgePrep family and friends to join us as we set out to help those that have been affected by Hurricane Dorian.
#BridgePrepCares #WeAreWithYouBahamas #BPAHurricaneDorianReliefDrive

September Calendar - REVISED